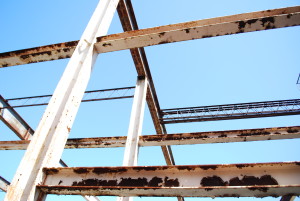 I'm continuing along the lines of planning that have been the topic for the last few weeks. My goal in writing this series is to provide you with a few tools and also to remind you to take the time to work on your business not just in it.
Self-Accountability is an area where most entrepreneurs are chronically challenged. I know you're great at honoring your commitments to others. If you tell a client you'll deliver something you do it, no questions asked. You make time on your calendar; you do the work and stay focused. On the other hand, what happens when you make a commitment to yourself is that you find yourself slacking off and continually pushing the deadline. When I use the term "slacking off," I don't mean you're not working, I just mean you're not making this a priority.
So what do you do? How do you make doing the work you know you need and want to do to grow your business a priority? You know what I'm talking about; tasks such as follow-up calls or updating your website with new content.
First you have to know a little bit about yourself. How do you work? Do you do your best working at a calm pace with reasonable deadlines or do you need big goals with aggressive deadlines? I know that for me, when there is something I really want to do, I'm motivated by a big goal with an aggressive deadline because this keeps me very focused on it. One thing I know about myself is that I get easily distracted by shiny objects. So I need something big enough and challenging enough to keep me occupied.
On the other hand I have a friend who gets easily overwhelmed by goals that are "too big" and deadlines that are "too aggressive." So she breaks her goals down into smaller pieces with more reasonable deadlines. She then accomplishes what she's focused on and keeps moving.
Neither one of these approaches is right or wrong— unless you're using an approach that doesn't work for you!
Now that you've determined if you're an aggressive-deadline person or a reasonable-deadline person, the next step is to look at your daily activities and make sure you know what you want to do on a daily basis. Your daily activities include tasks such as: networking and follow up, blogging, social media, and topic/idea research. Basically all those daily tasks that it takes to grow your business.
The final step is to build in the accountability that you'll need to keep yourself focused on this new project along with your daily activities. If you're not good at self-accountability you'll want to get an accountability partner. This partner is someone who you'll share your key tasks with on a daily or weekly basis and then report what you've accomplished, what you didn't accomplish and what you're planning to do before the next call. They will then share the same things with you. When done right, this call can be one of the most important activities you can do to help yourself stay on track and grow your business.
Now for a couple of hints to make the most of your accountability calls:
Keep the call short; it shouldn't last for more than about 15 minutes.
Stay on topic. Say what you accomplished, what you didn't accomplish and what your plans are for next week.
Don't use this call for problem solving.. If you need a problem solving call, schedule it for later. The reason for keeping this call short and sweet is that pretty soon you'll stop making the calls if they take up too much time, or if you never know how much time they'll take.
When you're really looking to make focused progress, a concise 15 minute call every morning will do wonders for keeping you on track and making progress.
Set some deadlines and find an accountability partner and grow your business in 2015!
---
Want to use this article in your newsletter or blog?  Please feel free, we love to share. Here is what you must include:
Jane works with Women Entrepreneurs & Business Owners who are Overwhelmed.  My focus is helping them regain clarity, let go of ambiguity, uncertainty and fear, while bringing focus to their goals and objectives.  I ask the hard questions knowing that you're ready to answer them. My clients and colleagues call me a thought provoking Business Therapist.
Women Entrepreneurs in Business (WEiB) an online membership group dedicated to supporting women entrepreneurs in creating a business that feeds their soul and pocket book.
The Sage – Grow Your Business an in-person program designed to help women entrepreneurs increase sales and expedite growth of their business.
Jane is also the author of Put Your Big Girl Panties On and Kick Your Fears in the Ass.
Additional information is available at www.lovasconsulting.com. Contact Jane by email jlovas@lovasconsulting.com or by telephone at 703.981.3157