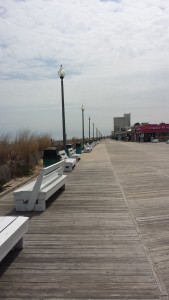 I recently had a conversation with a coach I respect and we started talking about doing what you love. She then suggested that I read (which was actually a re-read) Gay Hendricks book The Big Leap. It really opened me up to answering some questions that I'd been struggling with internally for awhile. Some of the questions were ones that I wasn't even aware of until we started talking.
It's like magic sometimes; someone will say something and all of a sudden the pieces begin falling into place. More about this later, back to "Everyone's a Genius."
Do you believe you're a genius? I've known that this was true for all of us for a long time, but it was this conversation and Gay's book that gave me some context and a way to articulate it.
If you don't think you are, re-think your definition of being a genius: excelling at, and doing something that only you can do, in a way that is a unique expression of you. Now do you get it? Of course you're a genius!
One of the challenges most of us have is that we think of genius' as having something special–and it's something that we don't have. While this is true, it's also true that you have something that they don't have. "What," you ask me? At this time I don't know what your genius is, and maybe you don't either, but what I do know is that there are ways to discover it. (Read next week's blog for one way to find your genius.)
Some signs that you've been in your genius zone include peace, ease and no awareness of time. While what you're doing may be challenging, the peace and ease come from an inside knowing that you know how to do this and you'll figure it out.
This peace and ease also cause us to discount our genius. We think we need to struggle for something to be worthwhile. The 'struggle' comes when we're trying to be someone else's genius. That's not to say there won't be work when we're in our own genius zone; it's that the work doesn't seem like struggle or effort.
The 'no awareness of time' comes when we're at peace and ease; we're not afraid and we're not worried, both of which can take you out of the present moment. When you're afraid, your mind has gone back to the past, and when you're worried, you're focused on the future. Being in either one of these situations tends to make you feel as though there isn't enough time to do what you need to do. When you're fully in the present, time has the ability to slow down or even stand still. That's when you know you're in your genius zone.
---
Want to use this article in your newsletter or blog?  Please feel free, we love to share. Here is what you must include:
Jane works with Women Entrepreneurs, CEOs & Leaders. Many of whom are Overwhelmed. Her focus is helping them regain clarity, let go of ambiguity, uncertainty and fear, while bringing focus to their goals and objectives and releasing both the outer and inner stuff.  Yes it's time to get things off your plate and out of your head. She asks the hard questions knowing that you're ready to answer them. My clients and colleagues call me a thought provoking Business Therapist.
Jane is also the co-founder of Sage – Grow Your Business and founder of Women Entrepreneurs in Business (WEiB).
Sage is an in-person program designed to help women entrepreneurs increase sales and expedite growth of their business.
Women Entrepreneurs in Business (WEiB) an online membership group dedicated to supporting women entrepreneurs around the world in creating a business that feeds their soul and pocket book. 
Jane is also the author of Put Your Big Girl Panties On and Kick Your Fears in the Ass.
Additional information is available at www.lovasconsulting.com. Contact Jane by email jlovas@lovasconsulting.com or by telephone at 703.981.3157