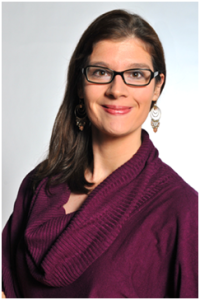 Jenn Espinosa-Goswami
Health Coach and Motivational Speaker at Weightless
Health is not a race, it is a marathon. I will be your cheerleader and coach who will transform your current lifestyle for a more confident and comfortable you!
One of my favorite quotes is: You can't understand unless you've been there.
I am not spouting off some textbook learning or empty mojo like the majority of the folks in the health industry. As a mother of two who lost 100 pounds and kept it off since 2002, I know the unique physical and mental challenges of obesity. I found a process to develop a lifestyle instead of a fad. I can help you engineer your life in a way that gets results without going crazy!
My clients are happy and successful women who are embarrassed and uncomfortable about how they feel. Maybe they can't find clothes that fit, or they prefer not to be in photos next to their loved ones. They may have lost weight in the past, but it came creeping back.
I walk with my clients through their challenges so we can discover what they most need. My coaching incorporates simple steps that anyone can start the same day. Once you master the simple steps, you are halfway to the body of your dreams!
Turn on the beat, and my hips won't lie. I love dancing in my living room with my girls! I cook and eat tasty dishes from other cultures. A Hispanic girl at heart, I can eat a bean burrito for dinner every day. I have lived and traveled throughout Europe and East Asia, but met my Indian husband in Minnesota. You can find me speaking in Minneapolis, MN to passionate women or writing success secrets on my blog.
Did you know my blog was voted as top 100 wellness blogs in 2014? Come visit www.weightlesschronicles.com/go/lose5now/ to get started on your journey to a healthier, more confident you!
I love connecting! Find me at
---
Want to use this article in your newsletter or blog?  Please feel free, we love to share. Here is what you must include:
Jane works with Women Entrepreneurs, CEOs & Leaders. Many of whom are Overwhelmed. Her focus is helping them regain clarity, let go of ambiguity, uncertainty and fear, while bringing focus to their goals and objectives and releasing both the outer and inner stuff.  Yes it's time to get things off your plate and out of your head. She asks the hard questions knowing that you're ready to answer them. My clients and colleagues call me a thought provoking Business Therapist.
Jane is also the co-founder of Sage – Grow Your Business and founder of Women Entrepreneurs in Business (WEiB).
Sage is an in-person program designed to help women entrepreneurs increase sales and expedite growth of their business.
Women Entrepreneurs in Business (WEiB) an online membership group dedicated to supporting women entrepreneurs around the world in creating a business that feeds their soul and pocket book. 
Jane is also the author of Put Your Big Girl Panties On and Kick Your Fears in the Ass.
Additional information is available at www.lovasconsulting.com. Contact Jane by email jlovas@lovasconsulting.com or by telephone at 703.981.3157